SAT Reading & Writing
So the SAT is around the corner and you are starting to panic. Well don't, we have everything you need to pass the SAT Reading & Writing section. But first, a little overview of whats expected. The critical reading sections on the SAT test are designed to test your ability to read and understand written English. This will ensure that you are at a level needed to take a university course. There are two types of questions you will have to overcome:
Sentence Completion
Reading Comprehension
Luckily for you ExamTime has a bunch of study tools like Quiz Makers and Digital Notes that are going to help you out. Not only that, but there is already some material from these sections later on in the page.
Sign up Today to get Access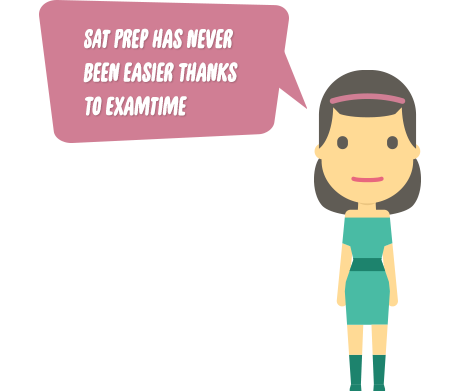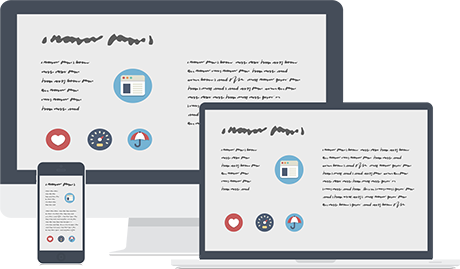 Sentence Completion
For SAT Sentence Completion, you are going to have to become familiar with filling in the blanks. There are 19 questions, each question contains one or two blank spaces where students must find the best answer choice that will allow the sentence to make complete sense. Sounds easy right? However, when your test date rolls around and time, anxiety and other exam stresses raise their ugly heads, a simple task such as this can start to become tricky. There are some sample resources for your to practice later in this section. Once you have mastered them, why not create some of your own.
Sign up To GoConqr Now
Reading Comprehension
In this section the hint is in the title, you will be reading and doing a lot of it. Reading Comprehension is also known as Critical Reading and it questions a students ability to understand a passage and then answer questions on the basis of what is stated and implied in that passage.  Students must read the passage first so that they can identify the main idea extract features such as the author's tone and attitude. Passages on the SAT vary in length from short paragraphs that take 3 minutes to read to longer paragraphs that take 15 minutes to read. There are 48 questions in total that students must answer. Like any test, make sure to read the directions before and allocate the appropriate time to each test.
Sign up To GoConqr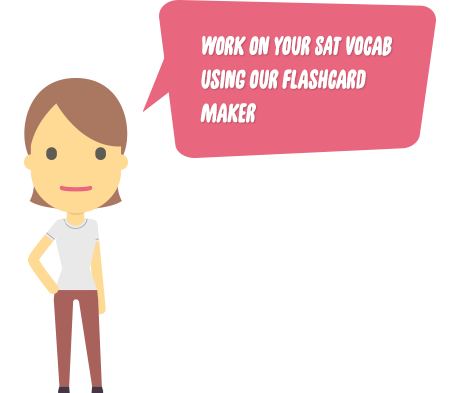 Sample Resources
Now that you have an understanding of the format of the SAT Reading section, why not sign up with GoConqr and use our tools to plan out your strategies from start to finish. Use our SAT Study Planner to allocate time to each of your subjects. Use the SAT Mind Map to layout an overview of each of the sections live we have above. First, have a look at some of the sample resources we have. These resources were created by students taking the SAT like you. When you are familiar with them, sign up to GoConqr and create your own.
Sign up To GoConqr For Instant Access