Boost your Visual Memory
Mind Maps are one of the most powerful tools that university students will find. With them, it is possible to visually organise concepts, ideas and to analyse the connections between them; all in the same place.
Nowadays, university goes far beyond memorization and requires that students develop deductive and analytical skills to enable high level performance. Mind Maps are ideal for this as they allow the development of a mental process through connections.
Below we go over some of the most common uses of Mind Maps in University along with practical examples. However, if you can't wait to see our tool in action, you can also create your own Mind Map for University now:
Sign Up and Start Using Mind Maps to Study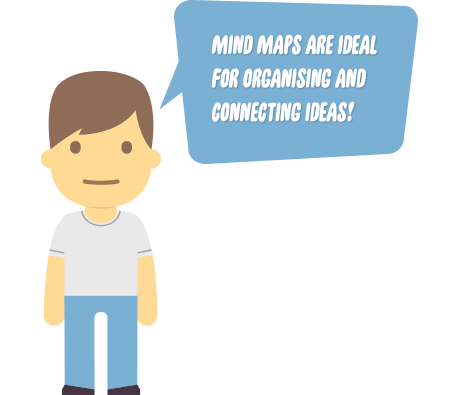 Mind Maps in University: Global Vision
This is probably the most popular one. Mind maps allow you to summarise chapters and complete sections in a single image.
The idea is not to have all the material on the Mind Map but only the most important points, so if you read it, you will remember all embedded details that are in your mind and not in the Mind Map.
With large amounts of information you are fed, revising prior to exams is a fundamental process and this is much easier with the use of mind maps.
Mind Maps in University: Summarising
For many students taking notes in class means testing the speed of their wrist. However, this doesn't have to be the case.
Taking notes is an art that requires understanding what the teacher is saying, assessing its importance and its role in the context of the module.
Create a Mind Map in class with all the ideas being transmitted to you. This can be the best way to organise information for future study.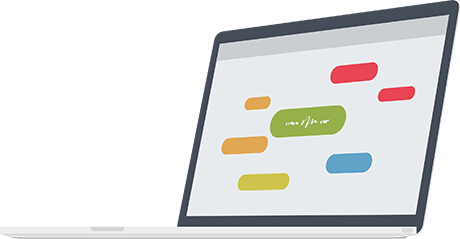 Mind Maps in University: Organizing your Time
Mind Maps can also help you organize your time and modules. You can list the various topics covered in a module and assign dates and tasks to complete each of them.
As you advance, you can mark them as completed and observe your progress. This way it is easy to know where you are and act accordingly.
Join Now and Discover Thousands of Mind Maps
Mind Maps in University: Assignments
University involves many hours of work and individual projects as well as group ones.
In both cases, one of the most challenging aspects is deciding what structure to follow and also meet deadlines. Due to its associative and visual aspects, mind maps can facilitate this task through a brainstorming process, where your thoughts gradually develop to shape the project.
Start using mind maps now and open up a wide range of possibilities when planning your assignments.
Sign Up Now and  Improve your Results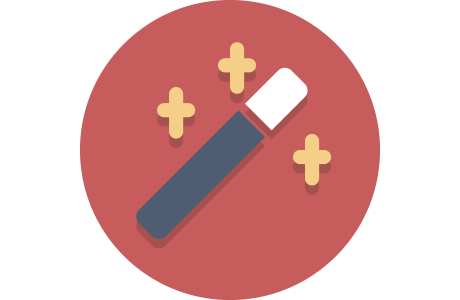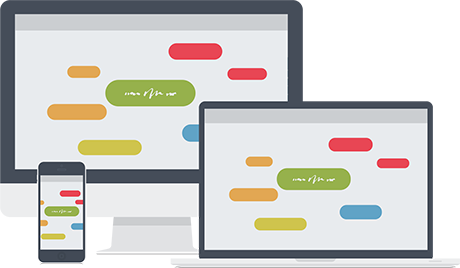 Mind Maps in University: Presentations
Instead of using traditional slides, a mind map can help illustrate the main ideas while you are creating a presentation.
With this method, both the person that is presenting the project as well as the audience can have a reference to the key points and make the connections between them.
In addition, mind maps are a very flexible resource due to the possibility of adding colours, shapes, images and much more. Everything you need to leave your audience speechless!