SAT Resources & Tools
Revising for your SAT is always a stressful time. So, anything you can do to make your life easier as you prepare for your exam is invaluable! With ExamTime you've found just that! We offer unique tools to help you create study resources that will help your SAT exam revision. You can then keep track of what you've studied and what you still need to achieve with our goal setting tool. Best of all is that when you study, you are not alone! You can share your resources with your friends so when we say your SAT revision has gotten easier we mean it!
Let us introduce you to our tools below, become familiar with how they work, browse through some of the great SAT Resources that are already available and then start creating some of your own.
Join GoConqr Today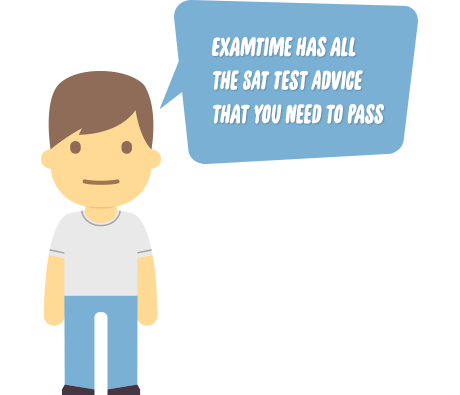 Mind Maps
Our Mind Map tool is perfect for SAT prep . Whether its Reading & Writing, Math or indeed any of the subject tests, students already using ExamTime are benefiting.
Using Mind Maps to study you can:
Outline and plan your subjects
Create an overview of your Math sections
Create an in-depth analysis of your subject tests
Brainstorm ideas alone or with classmates
Check out some of these sample SAT Mind Map Resources that students have already created on ExamTime.
Sign up to Create Mind Maps
Flashcards
Our Flashcard tools is great for memorizing. This makes it perfect for SAT Math, learning a language and revising for English. You can memorize formulas and equations, develop your memory skills by using trigger words or symbols and more. SAT Flashcards can help you:
Improve long-term memory
Engage active recall
Learn key facts, vocabulary & quotes
Learn on-the-go with your mobile device
Share your knowledge with your classmates
Check out some of these sample SAT Flashcard Resources students have already created.
Join GoConqr to Use Flashcards
Quiz Maker
Our Quiz Making tool is ideal for all SAT subjects as it allows you to test yourself and your friends on what you've already prepped for. Students everywhere are using the SAT Quiz Resource to gauge how much of the SAT test they already know and how much more work they need to do. Start using the SAT Quiz maker today to:
Practice different exam questions, types and styles
Quickly test your understanding of a topic
Be confident you know your SAT material
Refresh your memory on the day of an exam
Challenge your friends by sharing Quizzes
Check out some of these sample SAT Quizzes that students like you have already created.
Sign Up Here to Create Quizzes
Notes
The days of writing and taking piles of notes are well and truly behind us. With ExamTimes Note making tool, you can keep all of your SAT Notes online. Whether its your SAT English section, Math or subject tests, Digital Notes can make your life much easier and take the weight off, literally. Create your SAT Notes online today.
Organise your study notes better than ever
Introduce multimedia such as images to your notes
Say goodbye to binder loads of printed study notes
Bring your notes to life using the Play Mode feature
Mould your notes to suit how you work
Check out some of these sample SAT Notes that students have already created using GoConqr.
Join Now to Create Online Notes