Retaining Information
Click the interactive Flashcard above and bring it to life.
GoConqr Flashcards are perfect for studying and recalling all those verbs, grammar points, history dates, quotes, formulas and everything in-between.
Simple to create and use, our Flashcards enable you to:
Flip and shuffle to vary learning
Keep score to track learning progress
Insert images for visual clues
Review content on large whiteboards or small mobile screens
Search and discover flashcards relevant to your subjects
Start Creating Flashcards
Flashcards to the Rescue
There comes a point at any stage in learning where there's no more avoiding it, you have got to know the detail. If like most of us you don't have a photographic memory, you'll need some help.
That's where Flashcards come to the rescue. GoConqr's free Flashcard maker is the perfect aid to retaining that information.
Try It, It's Free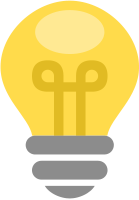 Power of Visual Learning
Whilst visual learning is great for understanding, combining visual with text makes details stick. That is why Flashcards have proven time and time again to be successful memory aids.
Successful students are waking up to the benefits of Online Flashcards. With GoConqr you can easily create a deck, and, as they are online, they can be accessed from anywhere.
Learning with GoConqr
Features such as flip, shuffle and rating create better engagement and allow you to track progress as you go. So you can constantly test yourself. Make your learning content more interesting by adding images to your GoConqr Flashcards.
Teachers love using GoConqr Flashcards in the classroom as they engage students. You can also share them with friends and they can share with you, so the knowledge keeps on flowing.
Get Started Now, It's Free