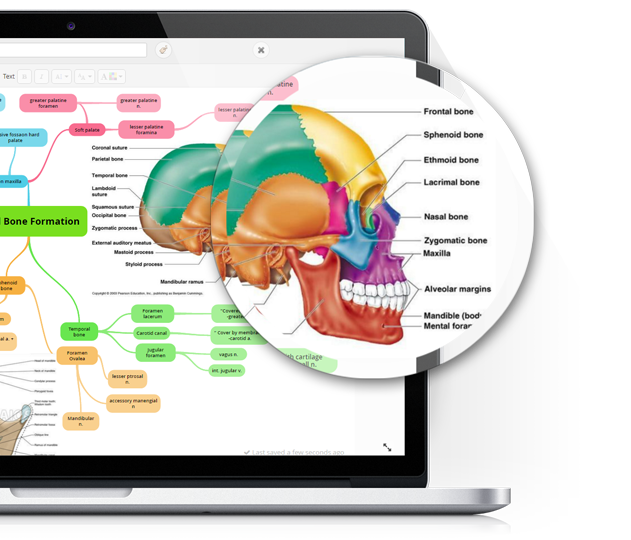 Create Great Content
Engage students by combining creativity with productivity.
GoConqr gives you total control over the content you deliver to students. Create your own learning material using our full suite of powerful online tools for educators or choose from among millions of user-generated resources and copy or share the ones that best suit your needs.
And because you can make your content public or private, you decide what you share, and who you share it with. What's more, Course Builder lets you combine resources and schedule delivery for a more fluid learning experience.
Real Collaborative Learning
Two million heads are better than one.
Millions of people are already using GoConqr to help them teach and utilise the latest educational methodologies. Our powerful Groups feature lets you tap into this knowledge by connecting with like-minded users around the world.
Collaborate with educators with the same goals, areas of interest and exam levels as you. Or keep things simple by setting up a private Group to share lesson plans and online resources with those you know.
Start Now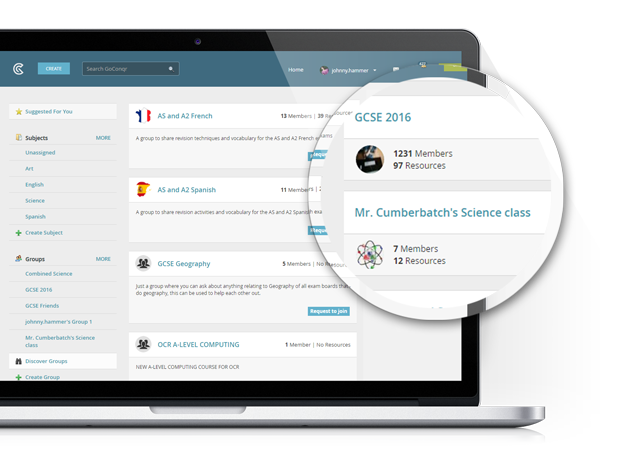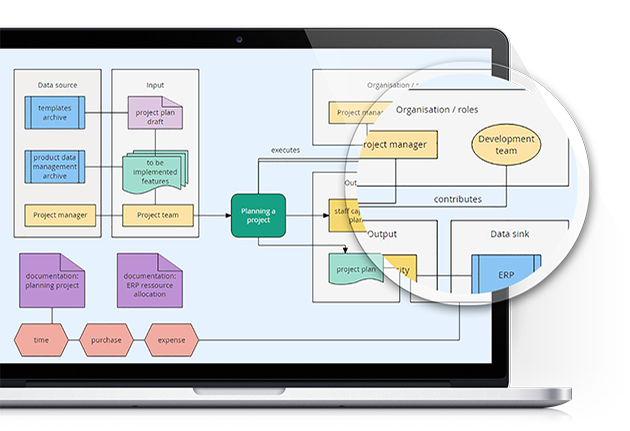 Empowerment Through Engagement
Unlock your students' potential with a more immersive learning experience.
Creativity and critical thinking are the literacies of the 21st century. GoConqr focusses on creating an active learning experience for students by offering them a range of resources to interact with, along with the freedom to explore a virtual library of educational resources.
The content created with our online tools for educators offer endless possibilities for those who want to encourage their students to take an active part in their lessons. The fact that students create their own resources is a great incentive for them to be more motivated in class and interact more frequently with the content and their peers.
Create My Free Account
Maximum Benefits with Minimum Fuss
Sign up, set up and get started in just minutes.
Life can be complicated, so we like to make things simple. With no hosting or running costs, free user sign ups and a streamlined set-up process, you can start creating engaging learning content in minutes. All this makes GoConqr an easy and fast platform to use, for all users across your institution. There's no hidden charges and no time-wasting hassles. And that's the way we promise to keep it.
Try Now for Free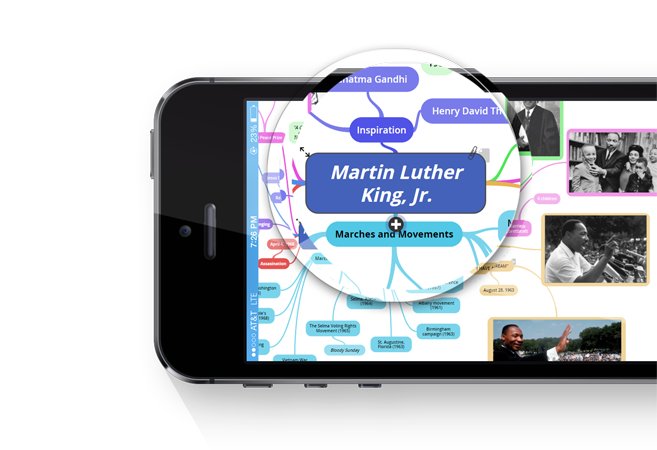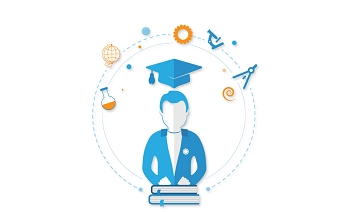 Measures Progress and Results
Get the information you need through Reports
The best way to meet the needs of your students is to understand them. GoConqr offers a number of additional solutions for more in-depth reporting and analytics. SmartLinks enables teachers to distribute content via email and get reports on attempts completed by students. SmartEmbeds allows you to embed resources on a website and track user performance. Both these tools are included within our Teacher plan.
With either solution the information gathered such as individual score, group average and number of attempts will give you a clearer idea of the level, progress and needs of each of your students.
So why not see what our range of online tools for educators and sharing features can do to improve your student engagement today. 
Try it for free
GoConqr Teacher
If you are interested in sharing content externally, GoConqr Teacher plan makes it easy.
Find Out More
What our teachers are saying...















GoConqr is a great tool for educators that lets them create varied content for iPad classes. It also allows them to give students instant feedback on their work.
Kai Wörner, Germany
The Quizzes tool is the best one I have found on the Internet. Since I have started using Flashcards with my students their grades have improved significantly.
Pilar López, Spain
GoConqr makes creating learning and training resources very easy. Now I can put together my learning content as it is best suited for my students.
Claudia Malli-Voglhuber, Austria
GoConqr is ideal for creating e-learning activities for students. Fun exercises are easily created without any programming skills. A great program that is easy to use.
Ulrike Renauer, Austria
I use GoConqr to plan my lessons, as it is very easy to use and user-friendly. The online tools for educators to create Resources are excellent. I recommend it to all teachers and students.
Luis Miguel Espino, Peru
A fantastic tool for optimizing our classes, modernizing them, and facilitating a greater understanding of class lessons among students.
Fabiane Ferreira, Brazil
GoConqr is an exceptional tool for anyone studying for Public Procurement, Vestibular or examination.
Letícia Nobre, Brazil
I'm convinced GoConqr contributed greatly to our excellent AS results which were our best ever - I couldn't recommend it highly enough to other teachers.
David Bayne, UK
GoConqr is very motivating not only for students, but equally for teachers. Personally, I've been using it as a consolidation tool for my lessons. GoConqr is an inspiring platform.
Olfa Trad, Tunisia
GoConqr has been indispensable for my teaching practice. The complete suite of applications on offer are individually brilliant and collectively make up a considerable armory of teaching resources. It is a brilliant educational resource truly fit for the 21st century.
John O' Driscoll, Ireland
It takes a lot of work to create mind maps on paper between drawing and coloring them. But with GoConqr it's so quick and easy to put together effective study schemes and work plans.
Andrea Higashi, Brazil
It's so easy to find great and different educational Resources and exercises through GoConqr.
José-Luis Cadenas, Spain
I love the GoConqr platform because it allows students to take full ownership of the Mind Map resource.
Paola Oliveira, Brazil
Independent and autonomous learning is becoming increasingly important. GoConqr provides students with the necessary tools. Navigation is easy and intuitive. It's what makes learning fun.
Christian Schett, Austria
GoConqr is a simple tool for educators that allows you to create beautiful' fun and engaging exercises. My students and I are absolutely fans!
Clarisse Thoelen, Belgium
I love the creativity GoConqr allows me to tap into! We use the GoConqr tools to prepare for the PHR and SPHR exams. The mind maps are especially helpful in breaking down exam objectives to create a visual study guide!
Sandra M. Reed, US