The Complete Learning Experience
A suite of superior tools to help build a more versatile learning environment.
GoConqr gives educators the tools they need to maximise their students' learning potential. Whether it's by using our content creation tools to make fantastic learning resources, discovering relevant user-created learning material in the GoConqr Library, or sharing resources and ideas in Groups, GoConqr empowers students by delivering an immersive and collaborative learning experience.
Share & Discover in Learning Communities
Create public or private Groups to accelerate learning through open collaboration.
GoConqr lets you create and customise a community that suits your students' specific needs. You can opt to create public Groups to encourage a supportive and active online learning environment, or you can choose to make your Groups private for more a focused learning experience.
Learn More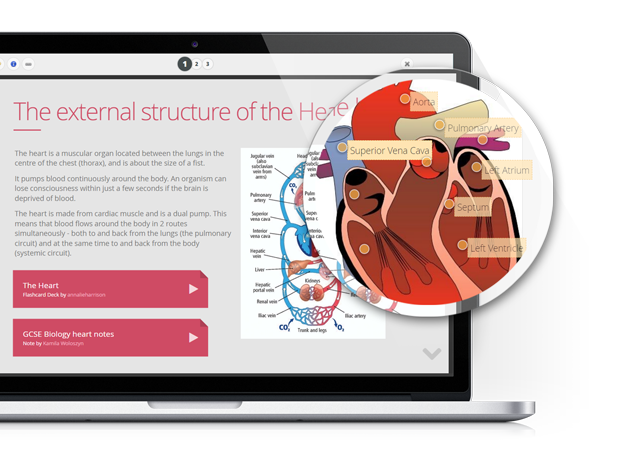 Education Through Engagement
Give students access to millions of user-created resources on any subject you can think of.
Discover countless user-created resources that satisfy your students' individual learning needs. From Mind Maps to Quizzes, locating visually appealing content that matches your students' specific exam levels or areas of study is quick and easy. And once you've found what you want, you can share it with your students through Course Builder, Groups or by using Smart Links.
Discover our Course Builder tool
Track Students' Learning Progress
Share and track your content and student performance levels quickly, easily and securely.
Assessment is a cornerstone of education. GoConqr allows you to keep track of each student's unique progress, even if they are not logged in or signed up to the GoConqr network. Get more detailed insights by accessing individual user and resource reports; and award achievement by conferring certificates on users who complete your learning courses.
Discover Premium+
Talk with Our Sales Team
Contact one of our experts to see how GoConqr Campus can help you.