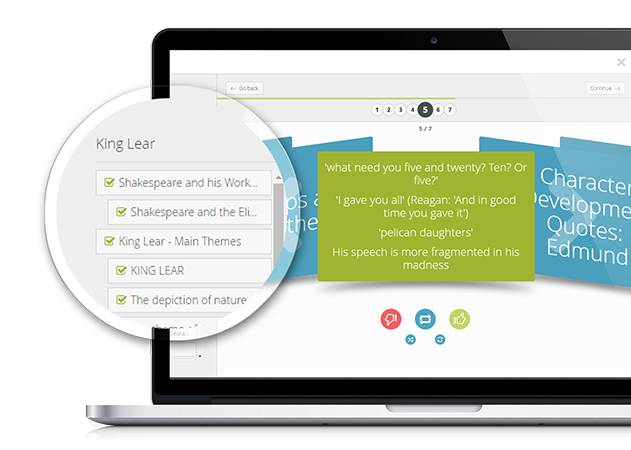 Discover More, Learn More
Access millions of resources on just about any topic you can think of.
With millions of users creating online resources for students – on topics from Algebra to Zoology- our digital library has something for everyone, no matter what you're studying. Simply type your search terms in the search bar and we'll do the rest. Finding online resources that you need to pass exams has never been easier.
Bring Learning To Life
A suite of powerful content creation tools to change the way you learn.
GoConqr allows you to put together stunning online resources to suit your own learning style. Create media-rich study materials that display old information in vibrant new ways. You can choose from Flashcards, Flowcharts, Notes, Slides, Quizzes, and Mind Maps, or combine them all to make a complete Course. Easily embed links, images, and video files into your resources and customise their design so that they look and perform exactly as you want them to.
Sign Up for Free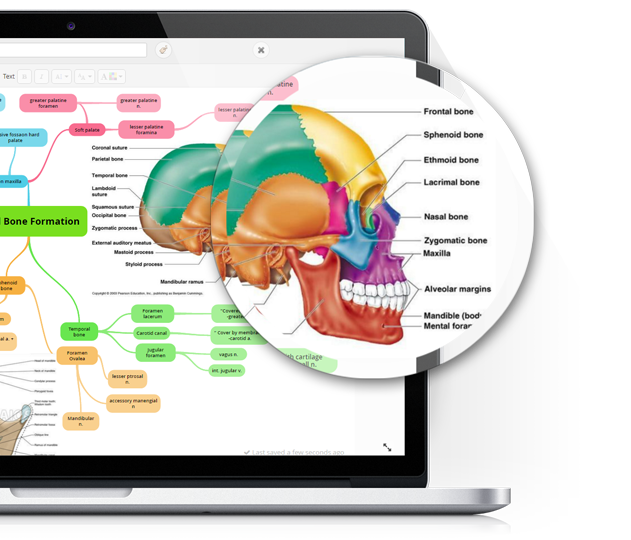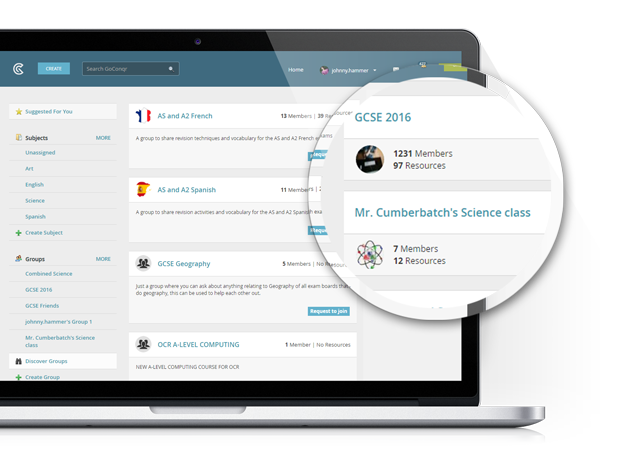 Join a Worldwide Learning Community
Connect and collaborate with other users to turn homework into teamwork.
Create your own study Group with friends or classmates to share ideas, advice and online resources for students. Or connect with students doing the same subjects and exams as you by exploring GoConqr's Public Groups. Find the answers to your questions from other students and teachers on our online platform, which is designed to enrich and support your studies.
Discover our Community
Learn Any Time, Any Place
Use our mobile version and experience true 360-degree learning.
Now you can make the most of those moments of inspiration by creating resources even when you're on the go with our mobile web application. Instantly and easily access all the resources you've created on a desktop computer from your mobile device. You can even access Groups from your phone or tablet – it really is a world of knowledge at your fingertips.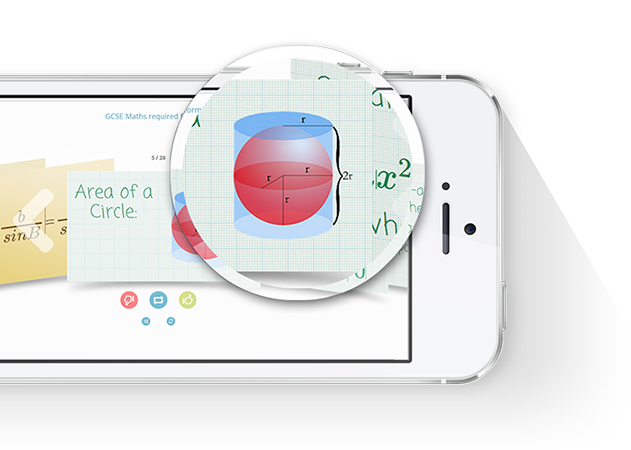 What our students are saying...
















I found exactly what I needed to pass my school and Uni exams. I think GoConqr is a great example of the important role that technology can play when it comes to improving how students go about their work.
Malu Miralha, Brazil
When using GoConqr to revise for my summer exams, I found the Mind Maps helpful. It's a great online application – I will definitely suggest to all my friends!
Katie McAllister, UK
I consider GoConqr to be a great platform for learners. I really like the simple and fresh design with great online features for students. Nowadays studying should be combined with new technologies.
Pedro Felipe Arana, Columbia
GoConqr helps us to use a range of features - from Mind Maps to Quizzes - for revision. You can help your friends and get an idea of what to revise by chatting with users in all the different groups.
Ethan Warman, UK
GoConqr is a key platform when I'm working hard to prepare for exams. It's a huge advantage to be able to learn so much in so little time using the great online features for students it offers.
Jader Franco, Brazil
Using GoConqr has been a great part of my studying life and has made it so much easier! The user-friendly Flashcards tool has enabled me to achieve higher grades than ever before, and I am greatly appreciative that this website exists. Thank you GoConqr!
Kaitlyn Schrauwen, Canada
I think GoConqr is one of the best web pages ever! I am a law student and I use the Mind Maps tool the most. It really helps make the study process a lot simpler and more relaxing!
Daiana Desio, Argentina
I use GoConqr to study for exams and am extremely satisfied with all it has to offer. I would recommend it to anyone. And if you ever run into any problems, you can always expect a fast and friendly reply from the GoConqr team.
Andreas Kotowski, Germany
With Mind Maps you can organize information in the same way that neurons interact in our brains. That makes it much easier to recall what you have studied when exam time comes around.
Andrea Dacar, Argentina
I wish I had known about GoConqr sooner! I was so impressed by the great content they provide students for homework and standardized tests.
Menaka Sachdev, UK
I use Mind Maps for the Krebs Cycle and Photosynthesis for my biochemistry course, and never before could I visualize the entire pathway with just one look!
Sean Lim, US
Put simply, this is a great site for anyone wishing to develop their understanding of a range of GCSE subjects. Everything you need is here and you can even go as far as to share your knowledge with others too! It definitely gets my recommendation!
Abby Lake, UK
Using GoConqr's Mind Map feature, I can condense a lot of info in a colourful and useful way! I am studying Chemistry and GoConqr suits me perfectly.
Lorretta Jones, US
I am undergraduate student. Thanks to GoConqr, studying hours are more dynamic and easy going. Since I started using this platform my concentration level and academic performance have both greatly improved.
Luisa González, Dominican Republic
GoConqr has been an useful tool to study my exams, as I can create different types of content in a very easy, visual and dynamic way. I also like that I can share this kind of content with other users who are studying for the same exams as me.
Fabiola González, Mexico
I used Mind Maps as a way of helping me to memorise content. I then used them in videos that I created and uploaded online for other students to use.
Allan Edver, Brazil