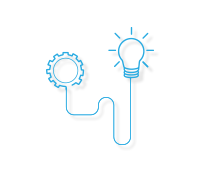 Represent Models
Our Flowchart maker is ideal for Business, IT / Engineering, Product Management and Design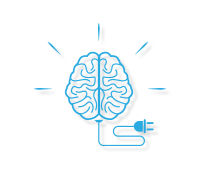 Illustrate Workflows
Help colleagues visualise processes with logical steps, paths, figures and connections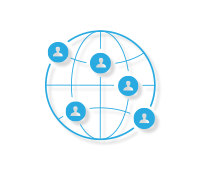 Flowchart Maker
Say no to complex software! Create, share and discover thousands of flowcharts easily
Visual Clarity
Add a logic flow to all your projects
Flowcharts allow you to illustrate models and processes in order to communicate in a more efficient way and increase your productivity.
It's all about clarity and that's why our cloud-based tool makes it easy for you to create diagrams in few minutes. Just sign up for free and start playing with shapes and colours using our drag-and-drop functionality.
Start Now, It's Free!
Flowcharts created with GoConqr
Multiple Options
Create your custom flowchart
Our flowchart maker has been designed to be visually appealing. That means you will find endless possibilities to personalize your creations from different fonts and colours to a wide range of shapes and connectors. You can even insert your own pictures!
With this many options, you will find the perfect environment to make the most of your creativity and ideas.
Create your First Flowchart Now
How to Start Creating Flowcharts
It all starts with a click
You can start creating flowcharts with just a few simple clicks. Our flowchart tool works in the same manner as the mind map tool – just a clicks and drags and you are on your way.
There are standard conventions to symbols in flowcharts – ideal for process mapping. Our tool contains all these standard symbols, but if you are a beginner why not just start creating and learning more as you go. Follow the link for more information on flowchart symbols.
Co-ordinate with Other Resources
Everything in the same place
A flowchart doesn't need to stand alone. Since GoConqr have many other creation tools, you'll be able to integrate your creations in a structured flow for an enriched learning experience.
For instance, you can add it to a Course and quiz students or colleagues to test their understanding of the information displayed or embed your flowchart in Notes or Slides to consolidate knowledge share. Again, options are endless!