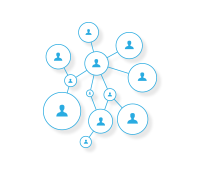 Users
Creating, discovering and sharing a range of learning resources covering countless topics.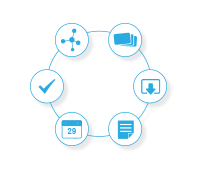 Resources
Created on our crowd-sourced community library by students and teachers.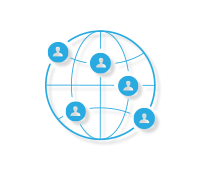 Sessions
From Boston to Brisbane and beyond, users worldwide love GoConqr.
Learning, the GoConqr way
GoConqr values ambition, passion and action. By combining cutting-edge technology with best practice, our mission is to become the leading global platform for digital learning content in order to democratise education and empower both educators and learners to reach their full potential.

We know that real learning should be immersive, and we believe that with the right tools everyone can create great learning content. We also believe that learners can achieve more by working together than they can alone.

That is why GoConqr is a social learning platform that combines the benefits of powerful learning tools with the support of an active community.

Our success is built on developing an active learning community that creates and shares quality learning content. The more you use GoConqr, the more we get to know your learning requirements and how we can best meet them.

That is why our tools and technologies continue to evolve - because we know that's what our users do. It means that your learning journey is our learning journey too.

What our users are saying...















I'm convinced GoConqr contributed greatly to our excellent AS results which were our best ever – I couldn't recommend it highly enough to other teachers
David Bayne, Teacher, UK
GoConqr is a simple tool that allows you to create beautiful' fun and engaging exercises. My students and I are absolutely fans!
Clarisse Thoelen, Teacher, Belgium
Put simply, this is a great site for anyone wishing to develop their understanding of a range of GCSE subjects. Everything you need is here and you can even go as far as to share your knowledge with others too! It definitely gets my recommendation!
Abby Lake, Student, UK
I think that we can find great and different educational Resources and exercises through GoConqr.
José-Luis Cadenas, Teacher, Spain
I found exactly what I needed to pass my school and Uni exams. I think GoConqr is a great example of the important role that technology can play when it comes to improving how students go about their work.
Malu Miralha, Student, Brazil
I use GoConqr to summarize lots of information and create quick slides through the different tailored tools. Besides, you can access to the different apps from any device anytime. I highly recommend it because it's such an useful tool where you can access easily and design different strategy plans.
Eduar Guzman, Company CEO, Colombia
GoConqr helps us to use a range of features - from Mind Maps to Quizzes - for revision. You can help your friends and get an idea of what to revise by chatting with users in all the different groups.
Ethan Warman, Student, UK
GoConqr is ideal for creating e-learning activities for students. Fun exercises are easily created without any programming skills. A great program that is easy to use.
Ulrike Renauer, Teacher, Austria
When using GoConqr to revise for my summer exams, I found the Mind Maps helpful. It's a great online application – I will definitely suggest to all my friends!
Katie McAllister, Student, UK
GoConqr has been indispensable for my teaching practice. The complete suite of applications on offer are individually brilliant and collectively make up a considerable armory of teaching resources. It is a brilliant educational resource truly fit for the 21st century.
John O' Driscoll, Teacher, Ireland
GoConqr is an exceptional tool for anyone studying for Public examinations.
Coach & Journalist, Brazil
GoConqr is a great tool for creating varied content for iPad classes. It also gives students quick feedback on exercises.
Kai Wörner, Teacher, Germany
I use Mind Maps for the Krebs Cycle and Photosynthesis for my biochemistry course, and never before could I visualize the entire pathway with just one look!
Sean Lim, Student, US
It takes a lot of work to create mind maps on paper between drawing and coloring them. But with GoConqr it's so quick and easy to put together effective study schemes and work plans.
Andrea Higashi, Teacher, Brazil
When working on my final project at university I found GoConqr perfect for organizing content. In the classroom I used Mind Maps as a way of taking notes to help me understand the key points and concepts in lessons.
Thiago Roman, Student, Brazil
I love the creativity GoConqr allows me to tap into! We use GoConqr's tools to prepare for the PHR and SPHR exams. The Mind Maps are especially helpful in breaking down exam objectives to create a visual study guide!
Sandra M. Reed, HR & Management Consultant, US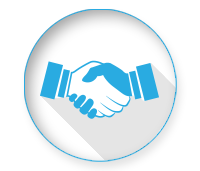 Careers
We're always looking for smart, creative people to join our team. We have opportunities and career paths of all kinds. Our employees enjoy the stability of a time-tested and successful product, and the excitement of continuously developing new products and features.

Learn more about working at GoConqr or apply for a job today.
View All Jobs