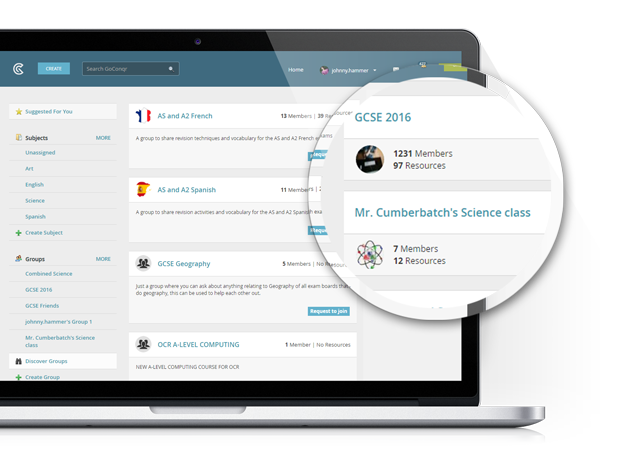 Peer-to-Peer Learning
Learn with others and turn solo work into teamwork.
GoConqr Groups give millions of users a place to connect with other like-minded members around the world to create, discover and join countless virtual learning spaces for real online collaboration.
Some benefits of GoConqr's online learning Groups:
Quick and easy to set up, personalise and manage
Share learning content in your Group with full privacy control
Join countless members learning at all levels in public learning Groups
Interact more, learn more – join discussions, set up polls and post resources
Share training or revision Courses with your learning group
Discover Or Create A Group
Collaborative Learning
Share, work and succeed with learners just like you.
Variety is the spice of life. With thousands of users creating, joining and working in online Groups everyday, it's easy to find other users who have the same interests, subject choices and exam level as you.
This means that whether you're an educator looking to find lesson plans, a student looking for study tips and advice, or a professional looking to collaborate with colleagues on business projects, GoConqr Groups lets you find a place where you can enrich your learning by working together with others.
Connect & Collaborate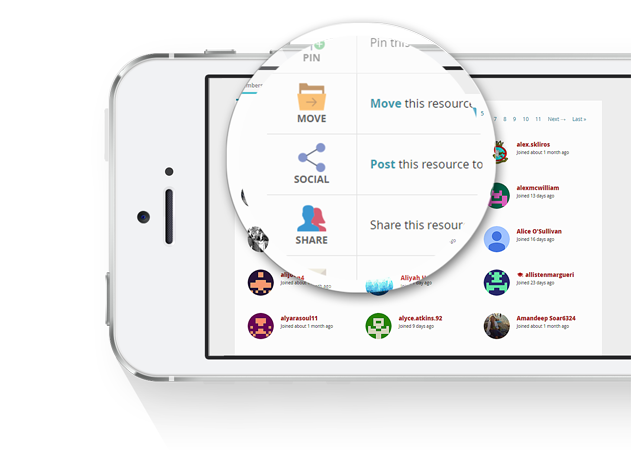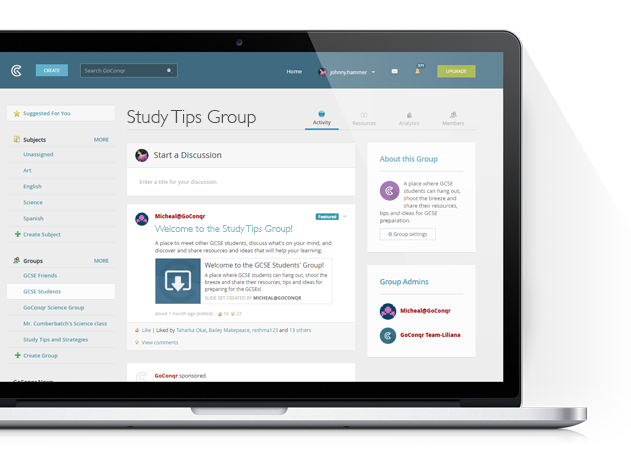 Discover Study Groups
Find study Groups you like or receive personalised suggestions.
It's always nice to have options. GoConqr's Discover Groups feature lets you view all the public Groups that are available for you to join, so you have the freedom to be part of learning communities that are creating and sharing resources. There are thousands of public Groups on GoConqr that bring members together to collaborate on a host of different topics and interests. Simply select the group that interests you and request to join. Joining a group gives you full access to the resources and courses shared with that group.
Intimidated by all that choice? Let us do the work. Based on your profile and activity, GoConqr will suggest relevant study Groups to join. Connect with like-minded learners and get sharing your resources, advice and courses right away!
Find & Join Groups Now
Create Your Own
Put together a learning Group that fits your specific goals.
The number of Groups on GoConqr is forever growing, but if you can't find a Group covering a particular subject or topic then you also have the option of setting up one of your own in a matter of minutes.
And once you do, you can choose to make your online learning Group either Public or Private so that you have total control over the content that gets shared and who it gets shared with. Then invite students or colleagues to join you (whether they are already a member of GoConqr or not).
The more active your Public Group is, the more likely it will be recommended to others with relevant interests meaning more contacts, more collaboration, and better learning.
Create Your Own Group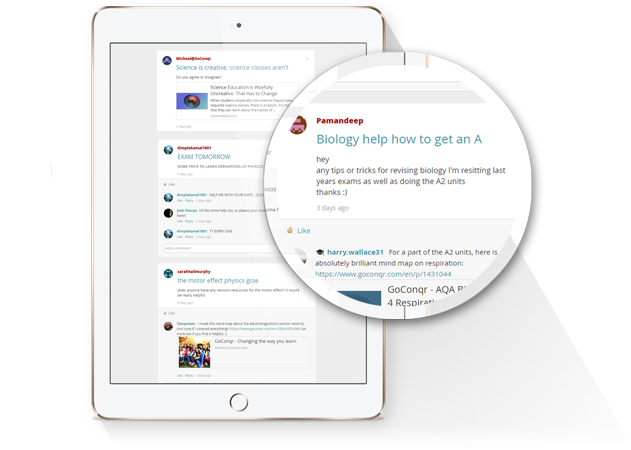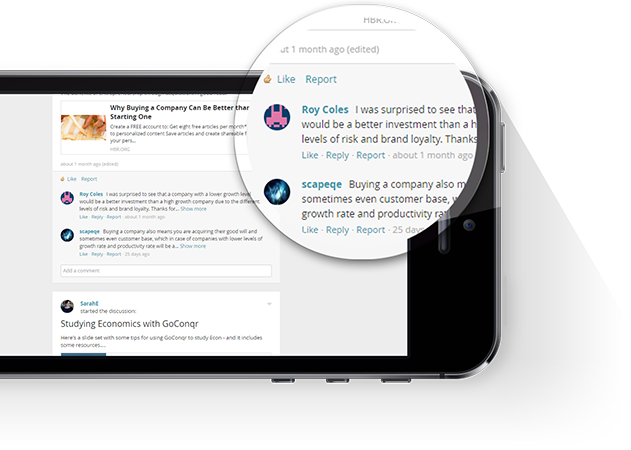 Groups for Business
Think tank your way to achieving your business objectives.
Ideas can change everything. GoConqr Study Groups let you communicate your ideas to work colleagues so that you can contribute to open discussions on anything from short-term project delivery to long-term business strategies and goals.
And since Learning Groups let you share all of your GoConqr resources in one place, you can visually represent your proposals, research or reviews in Mind Maps, Slides, Notes and more in order to increase workplace transparency and maximise productivity.
You can also assign Courses in groups to make sure that your team stays on top of their learning or training requirements.
Create & Collaborate Now