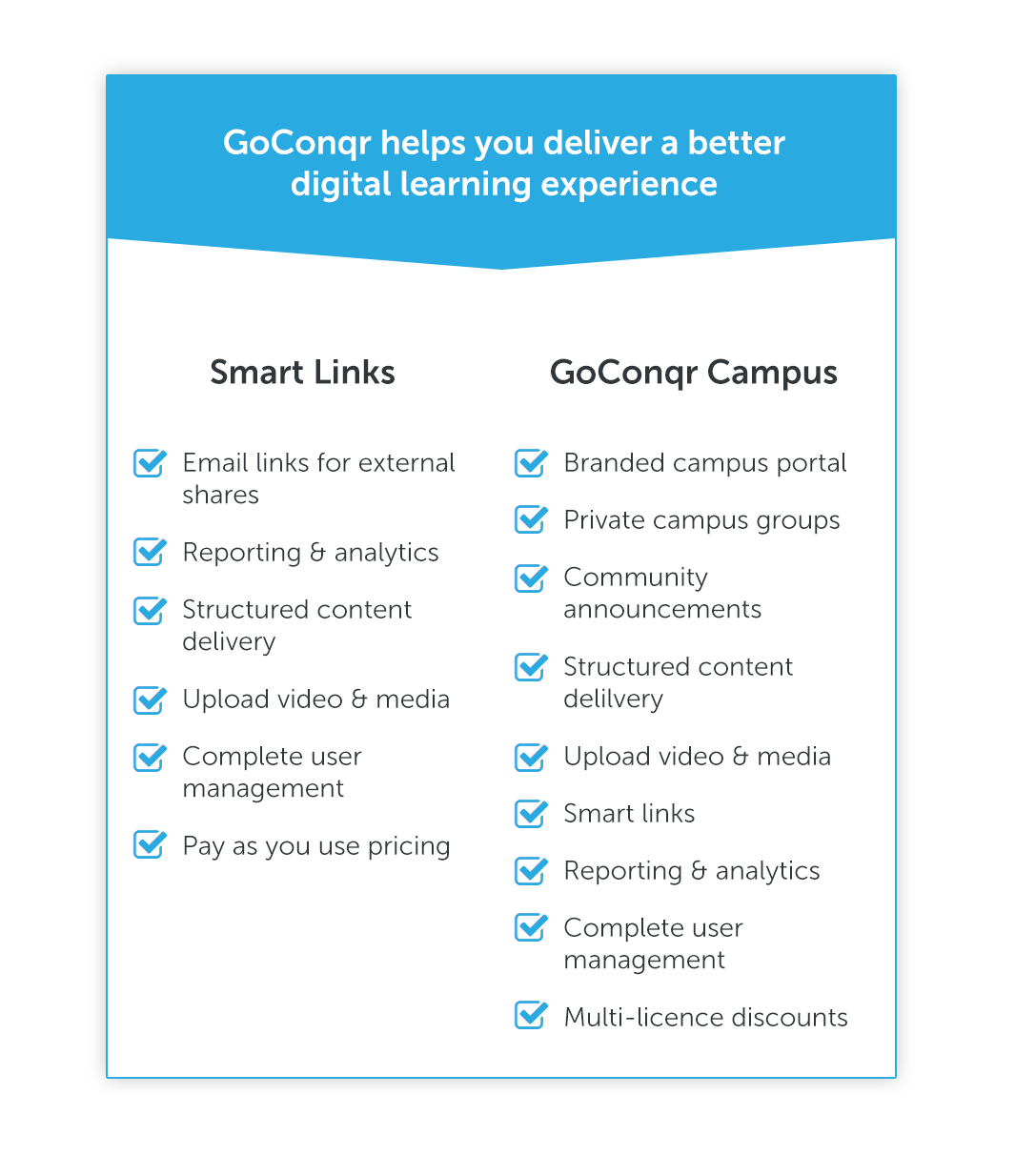 21st Century Learning Solutions
Award winning solutions to grow company

GoConqr offers digital solutions to make it easy to create and distribute engaging content for staff training, assessment, on-boarding and pre-selection.
SmartLinks is ideal for external sharing of learning material.
GoConqr Campus is your own dedicated portal that puts learning at the heart of your organisation.
SmartLinks: Create, Distribute and Assess
Securely share training material externally with SmartLinks.

SmartLinks provide the tools to create and send learning courses or quizzes to a defined audience, allowing them to instantly access the material - no login or signup required. And you get instant access to performance statistics to see how they score.
Whether you are looking to pre-screen candidates, provide ongoing staff assessment, or just looking for a way to distribute your learning material more efficiently, GoConqr SmartLinks is the solution to grow your company.
Learn More About SmartLinks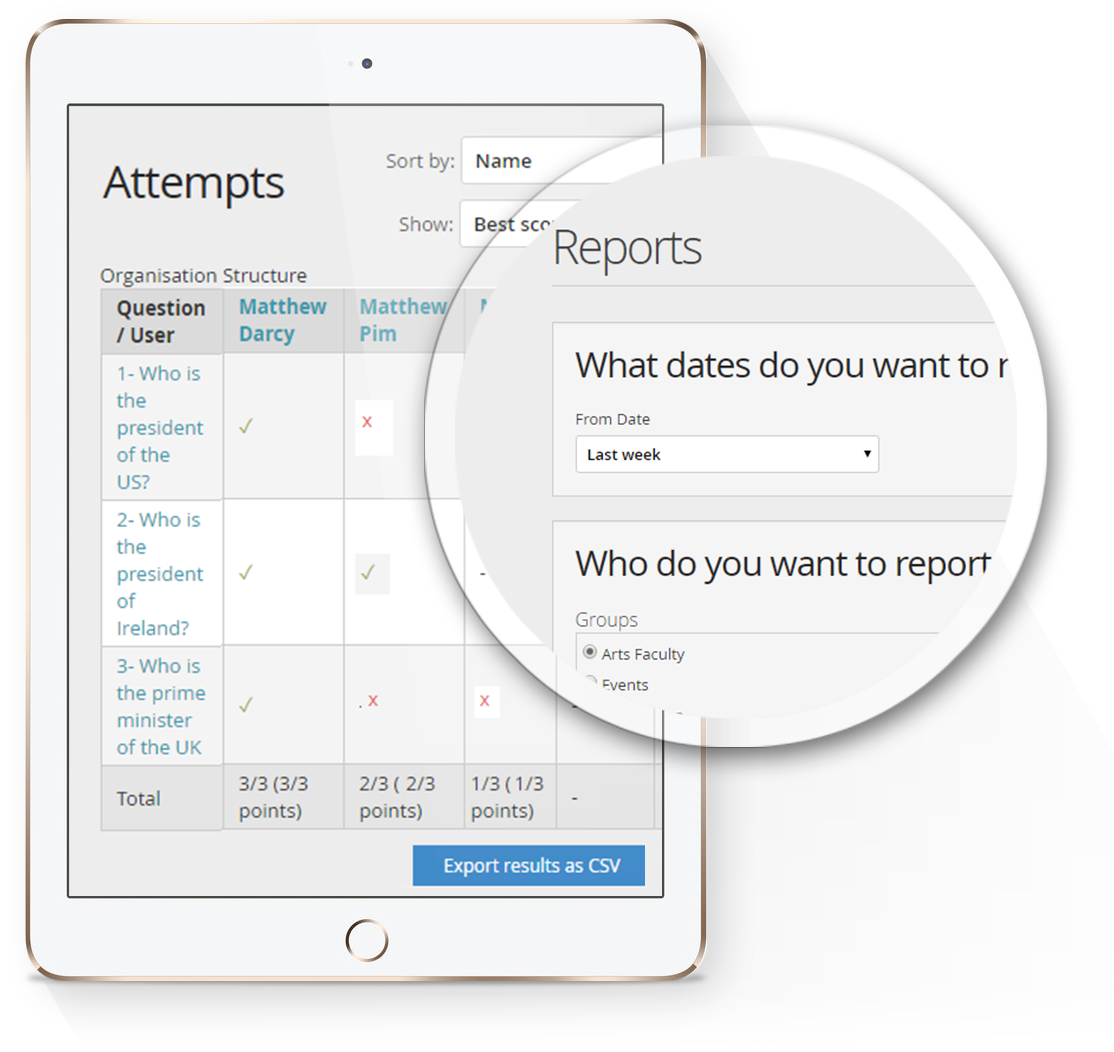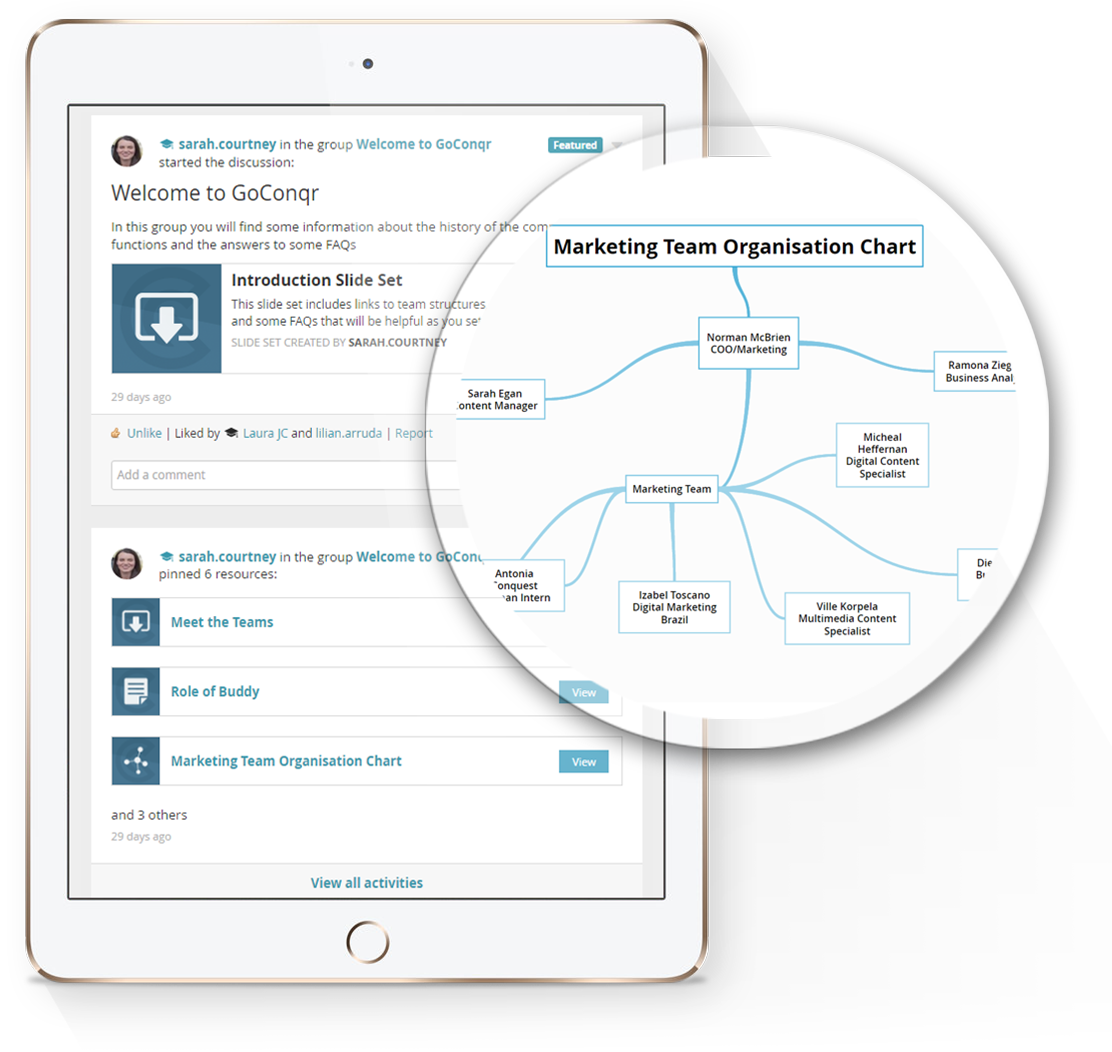 GoConqr Campus: A Dedicated Learning Solution
A fast, fluid and secure portal for improving company knowledge.

GoConqr Campus is a learning solution that encourages talent development, employee engagement and knowledge share. Create dedicated courses and continuously keep track of each user's progress in order to identify where their needs lie.
Make learning a responsibility for everybody in your company. Groups lets your staff connect in a meaningful way by giving them the option to create online discussions and share content, whilst the public library has millions of learning resources for members to access.
Learn More About Campus
Getting to the heart of performance
Track your content and learning performance quickly, easily and securely.

Assessment is a cornerstone of training and development. Both SmartLinks and GoConqr Campus offer solutions to continuously keep track of each user's progress.
Simple and easy to use reporting tracks attempts and scores on courses and quizzes. Report on individual performance or rank by group, you're in control.
Learn More About Campus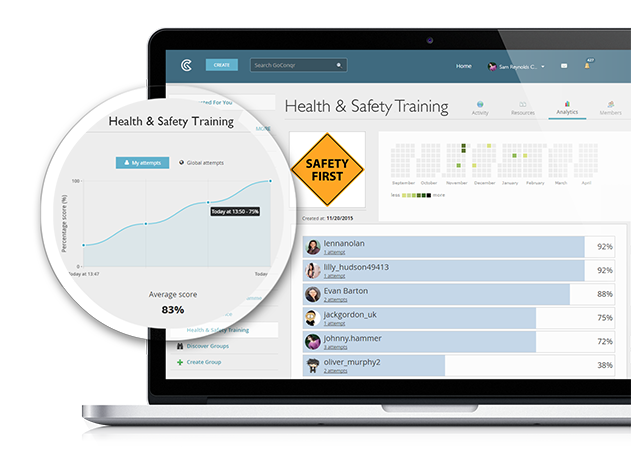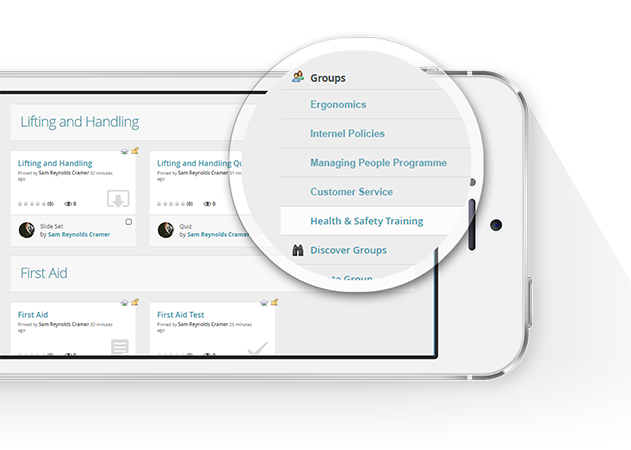 The Complete Learning Tool Kit
Specifically built solutions for every stage of the learning journey.

GoConqr provides a range of tools for learning. From planning, brainstorming and note-taking to testing and scoring - find everything you need on a single platform.
Our award winning tools make it easy to create engaging learning material in minutes.
Talk with Our Sales Team
Contact one of our experts to see how GoConqr Campus can help you.