GoConqr has been awarded Best in Education and e-Learning at the eir Spiders 2016. The eir Spiders are now in their 21st year making them the longest standing and most prestigious internet awards in Ireland. The awards are considered an important benchmark for distinction and excellence in web-based businesses.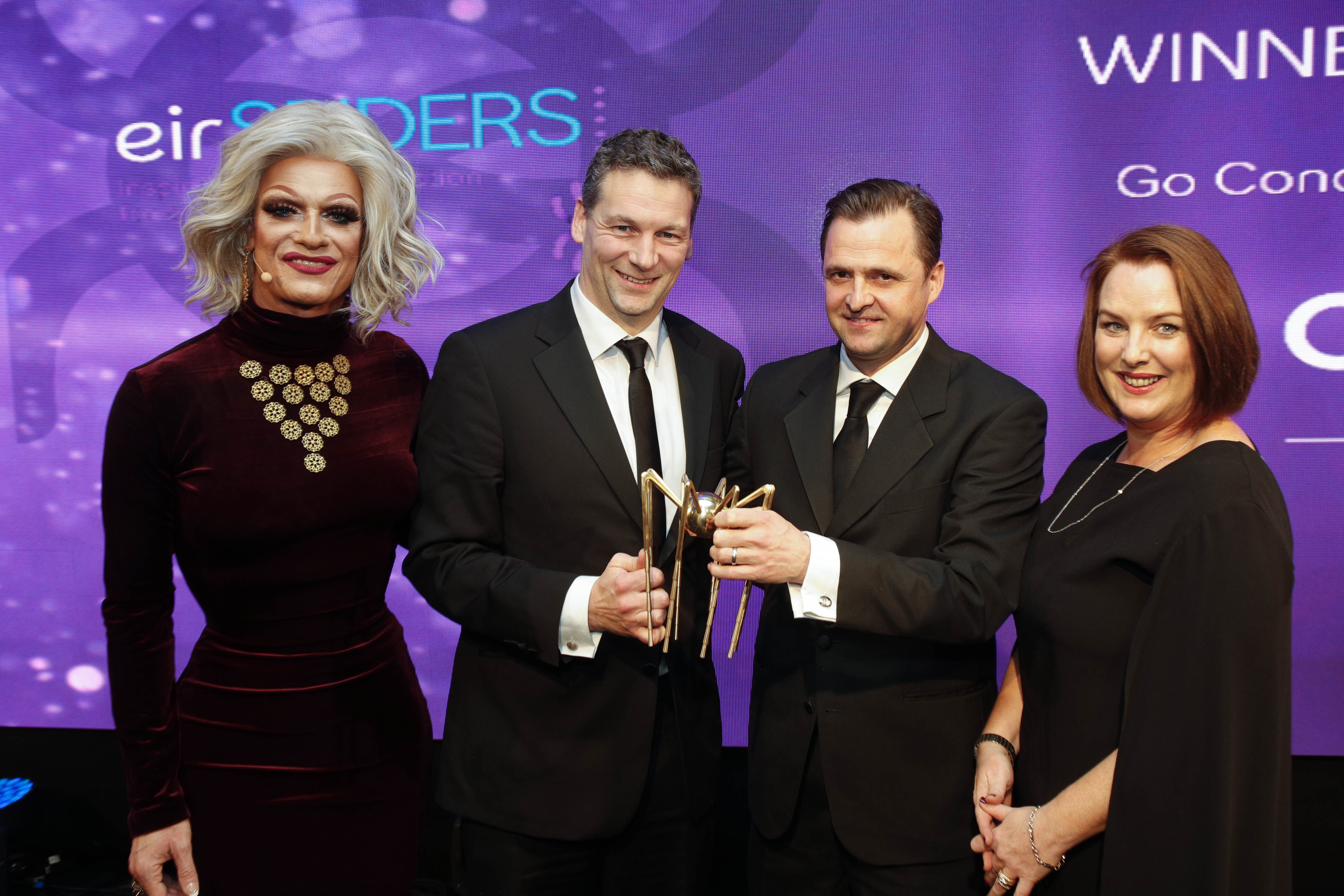 When assessing GoConqr – a free online social learning network – the judging panel were impressed with the dynamic way GoConqr can help students and teachers create, discover and share. In addition, the growth in user numbers and the global reach of the product marked GoConqr out as a serious innovator in the education market.
Tens of thousands of students and teachers in Ireland are logging into GoConqr to help the create and discover engaging learning content. We provide a set of specifically designed learning tools – Mind Maps, Flashcards, Quizzes, Notes, Slides and Flowcharts – to meet the requirements for each step of the learning journey. All these resources can be combined into Courses, for a complete overview of a learning subject or topic.

We also help students and teachers find learning resources relevant to them. GoConqr suggests learning materials based on a members profile, subjects and activity. Members can also search from the user generated library of over 6 million learning resources. What makes GoConqr really stand out is the ability to connect with other learners all over the globe. With over 3,000 online learning groups, members can find like minded individuals to discuss and share resources on a wide range of learning topics.
Teachers all over the world have been using GoConqr to spark an interest in learning in their pupils. Like Sam Magar, a teacher in Australia, who changed everything inside the classroom – and for the better.
We also offer more advanced features for GoConqr Campus users, such as individual reports on student activity and premium features.
So why not see what all the fuss is about. Sign Up to GoConqr today for the best education and e-learning experience there is.