Continuous professional development is a cornerstone of a growing workplace. It benefits employees by letting them add to their value by acquiring skills that improve their performance levels and offer greater career mobility. And since the business environment is characterised by change, professional development safeguards employees against the risk of being left behind with a stale or redundant skillset.
Yet it is the managers and business owners themselves who shoulder the responsibility for company talent development. Current and potential employees expect businesses to have a system in place that allows for sustained and effective professional growth, as well they might.
So what would such a system look like? Primarily, it must be one capable of covering some key areas:
There are of course a number of complex professional development platforms available to companies, but these are designed primarily with multinational giants (with giant budgets) in mind. The solutions such platforms offer are often misaligned with the needs of small and medium-sized businesses seeking simple, flexible and customised solutions. In addition, the learning management systems (LMS) they offer are structured to support a one-way learning dynamic in which users passively consume company training content.
With more than 2 million users worldwide, GoConqr has enjoyed unrivalled success as a social learning platform in the education sector. Drawing from this wealth of experience, we have developed our  Campus offering specifically for the ever-evolving corporate sector. Campus is designed to meet the changing needs of SMEs by providing a more dynamic learning environment in which content distribution is both easy and secure, and knowledge sharing across company departments is fast and fluid.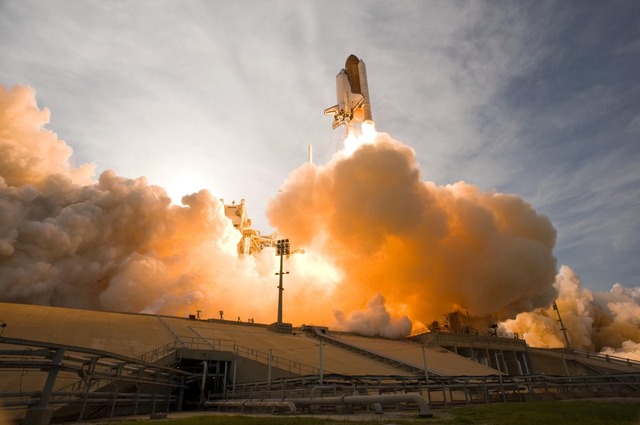 GoConqr as a Professional Development Platform
A company's culture is something that can only be created and defined internally. This includes the countless key elements that make up a company's "personality" such as its vision, beliefs, assumptions, language, values, habits and goals.
Communicating these elements is extremely important when welcoming new talent to the workplace as it creates an environment of trust, provides clarity of purpose, and can play a key role in talent retention down the line.
With GoConqr Campus, companies can easily communicate this information through a variety of highly visual and engaging resource types – such as mind maps, slides, tests and notes. These can be shared securely with employees via the company's own branded Campus portal.

Skills development, on the other hand, is something that can come from external as well as internal sources.
To accommodate this need, Campus users are given access to not only specific company-created resources, but to a Digital Library of over 4 million user-created resources too.
These public resources cover countless topics and levels of expertise and so can be used in conjunction with private company-created resources to put together talent development programmes that align with a department's specific needs or goals.
Users can also share specific types of resources as required by particular departments, teams, projects and so on, by creating dedicated Groups within their company Campus. A Marketing department for example, could be divided into key areas such as design, outreach or social media. Members within these Groups could share relevant training resources privately with one another, as well as advance their knowledge though open discussions in which they can share links, upload images, and create polls.
For more direct communication users can also to share resources and information through private messages.
It is also important to note that the resource creators on GoConqr retain complete control over the visibility and availability of their resources to other users (you can make them available to all, available to other GoConqr members only, or opt to make them totally private).
Knowledge sharing basically refers to how information is transmitted in a company, whether top-down across all departments, between two or more departments, or within a single department.
As an established social learning platform, one of the key benefits that GoConqr offers SMEs is ease of communication – both within the Campus environment and outside it.
For the former, Groups is the most natural and effective means of sharing knowledge with colleagues and teams.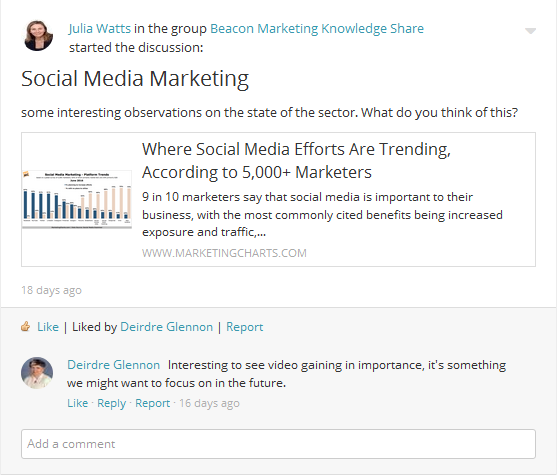 When it comes to the latter, there are a number of knowledge-sharing possibilities as resources created outside of a company's branded campus can be accessed through the GoConqr Library, as related resources, or through the personalised content suggestions GoConqr makes to each user based on his or her individual profile.
Last but not Least – Tracking and Assessment
While fluid knowledge sharing is central to professional development, tracking and assessment are also hugely important in allowing managers to identify individual employee's performance level and needs.
GoConqr Campus also supports talent evaluation through its Reporting feature. Essentially, this gives managers the ability to generate a detailed report on tests they have created using GoConqr's Quiz-Making tool. The report includes individual scores for each test along with data on average scores, number of attempts (as well as attempt time), and number of resource views.
This information can be used not only to evaluate how an individual has performed, but to make adjustments to the company or department's training programme so as to optimise it for more effective talent development.
The aim of GoConqr Campus is therefore to bring together all the tools and resources an SME may need onto a single platform so that they can make the most of their most valuable resource – their employees.
Think GoConqr Campus might be the perfect platform to help grow your company? Then simply put your details in the contact form right here.