The cost of a poor employee retention rate can be measured in hard currency, but the true cost goes far beyond that.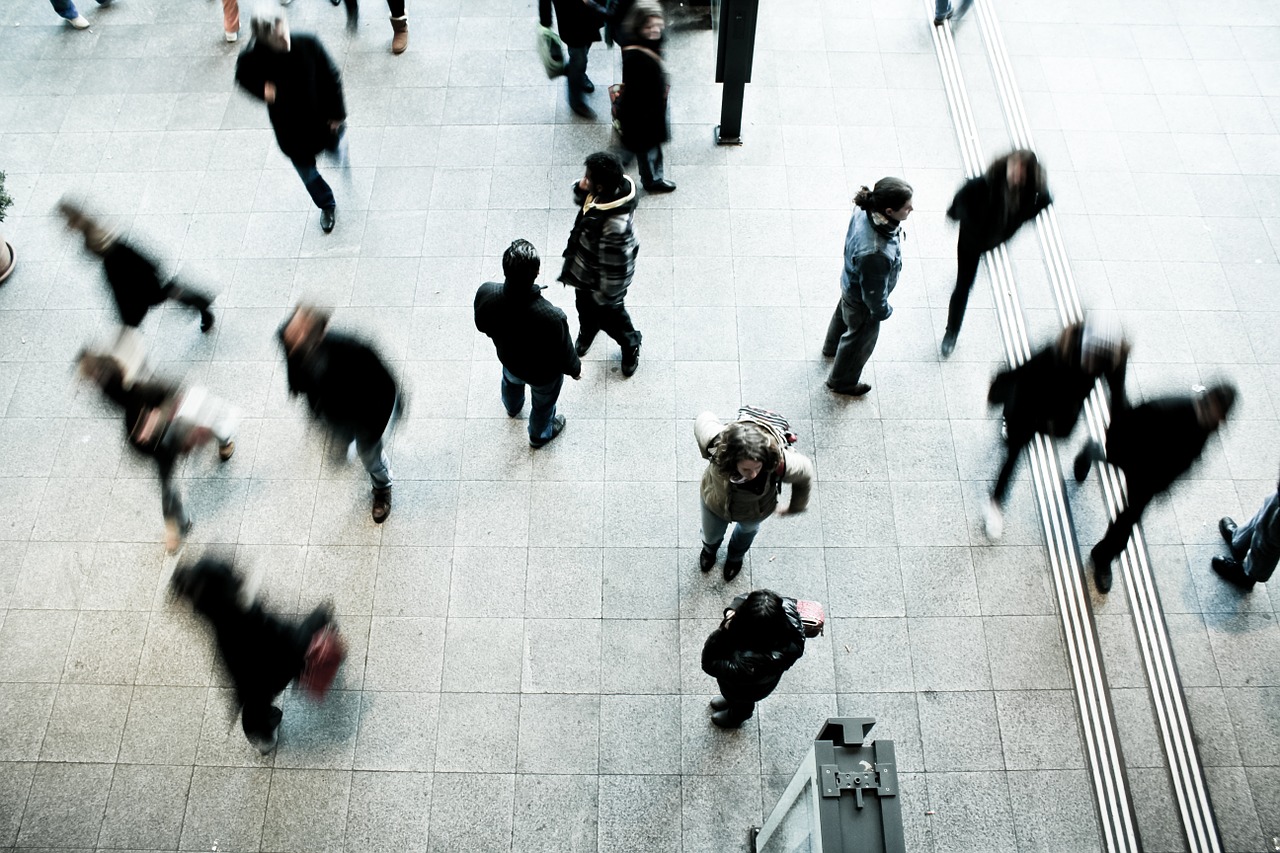 When it comes to staff retention, the statistics support a simple truth: the older your workforce, the longer they're likely to remain at your company.
A PayScale report on the retention rates of Fortune 500 companies found that the companies with the longest-serving employees also had a higher average employee age.
By contrast, companies with a higher employee turnover rate also had a younger workforce.
The conventional thinking on the matter says that the differences suggest that retention rates are a reflection of generational differences.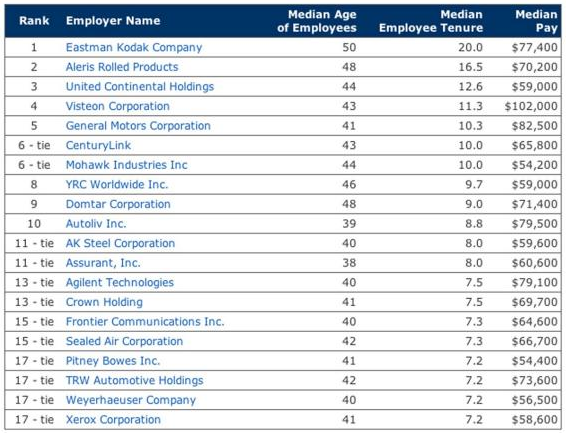 Older employees were satisfied to find a good job and to hold on to it for as long as they could; but the younger generation – generally more educated and self-aware – expect a greater sense of mobility and opportunity for progression in their careers.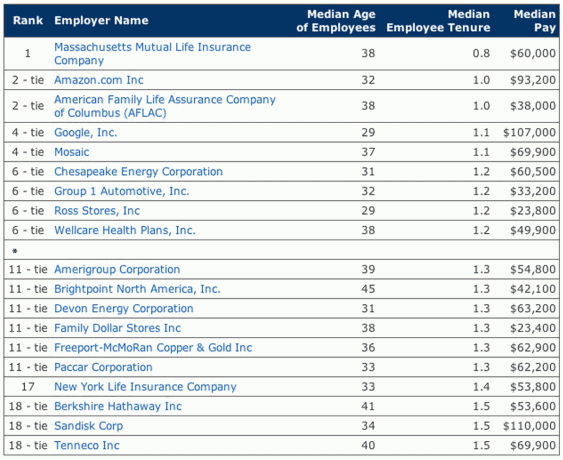 While this much may be true, there's more to it than that. But before looking further into it, let's first take a look at what a poor employee retention rate actually means for businesses.
Weighing up the Costs of High Staff Turnover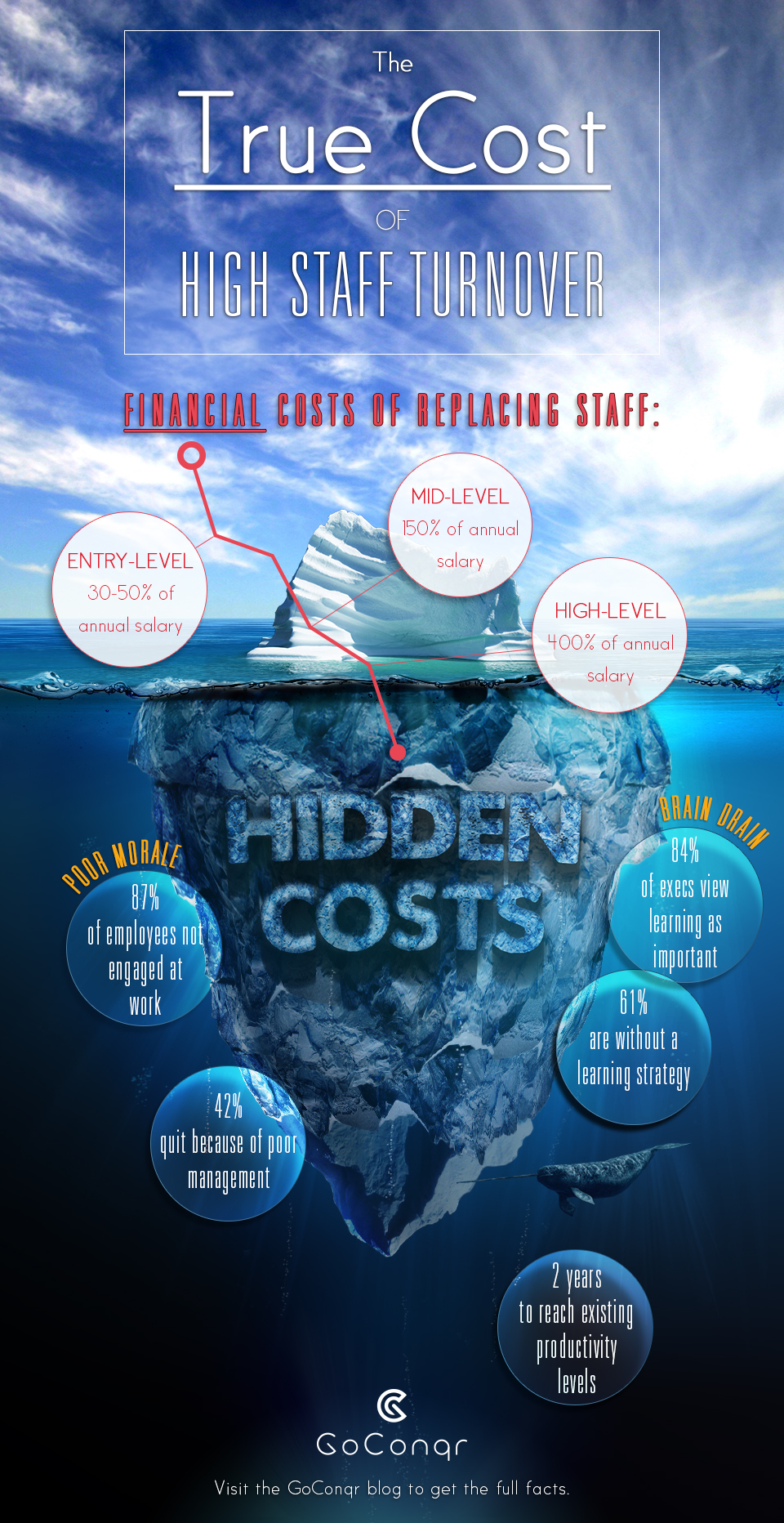 The most obvious downside of poor employee retention is its financial cost. What's less obvious is just how substantial that cost actually is.
When a company loses an employee it needs to go through a lengthy cycle of advertising, interviewing (in multiple stages), hiring, onboarding and training. It will also need to endure a natural lag in productivity as a result of the disruption.
Once a company has managed to secure and train a new employee, there is a further loss to productivity (and, as a consequence, to profit) as the new employee gets to grip with the requirements of the role. According to business expert Josh Bersin, getting a new employee to reach the same level of productivity as an existing staff member can take as long as two years.
So how does all that look in numbers?
Edubirdie.com estimates that:
Replacing entry-level employees costs between 30-50% of their annual salary
Replacing mid-level employees costs upwards of 150% of their annual salary
Replacing high-level or highly specialized employees costs up to 400% of their annual salary
By a conservative estimate then (i.e. applying the lower-end 30% replacement cost to mid- and high- level employees too), if you lose six entry-level employees on a salary of $40k per year, replacing them will cost $72k. Replacing four mid-level employees on $80k per year will cost $96k; and replacing two senior employees with a salary of $120k will end up costing you around $72k.
In total, that amounts to $240k to replace 12 employees in one year. And that's just the financial cost – when you factor in intangibles such as decreased morale among the remaining employees, reduced innovation due to brain drain, and the drop-off in productivity as a result of the entire process, the true cost of losing employees starts to become worryingly apparent.
Why Do Employees Leave – 4 Key Reasons
It seems almost too easy to suggest that the reason employees move on to pastures greener is for better pay – and it is. There can hardly be any doubt that an employee's salary expectations are a contributing factor in their decision to leave a company, but in truth the issue is more complex than that. So let's take a look at some of the factors involved.
1. Market Trends
One of the less-talked about factors in turnover rates is industry growth. When a market is "hot" – that is, experiencing a strong growth period – skilled employees are in greater demand. This creates a far more competitive market for recruiters looking to acquire and retain top employees. It also gives companies with a strong organisational culture a distinct advantage over the rest.
2. Management
No manager or business leader will want to admit it, but a poor management style can create a disgruntled employee. A survey by B2B marketplace Approved Index actually found that 42 per cent of employees who left jobs did so because of poor management.
This could be down to a perceived lack of leadership or employee feedback. Employees might also feel underappreciated or constricted by a manager who second-guesses their work or doesn't offer more support and autonomy. The modern-day employee wants to be mentored, not managed.
3. New Workforce, New Requirements
We've already established that previous generations are less likely to leave their jobs, but the climate has changed and businesses must adapt to it by recognising the modern-day needs of their employees.
When this doesn't happen, employees are more likely to become disengaged at work. In fact, a Gallup survey in 2016 found that this was the case with a jaw-dropping 87 per cent of the workers they surveyed worldwide. The estimated annual cost of this to the US economy alone was somewhere in the region of 500 billion dollars.
Combating this by re-engaging employees requires paying attention to what's most important to them.
This means offering them greater flexibility, autonomy and a work culture that is collaborative rather than competitive.
4. Skills Development
In a survey of 7,000 HR and business leaders from 130 countries, Deloitte found that 84 per cent of executives surveyed felt that education was important (40%) or very important (44%).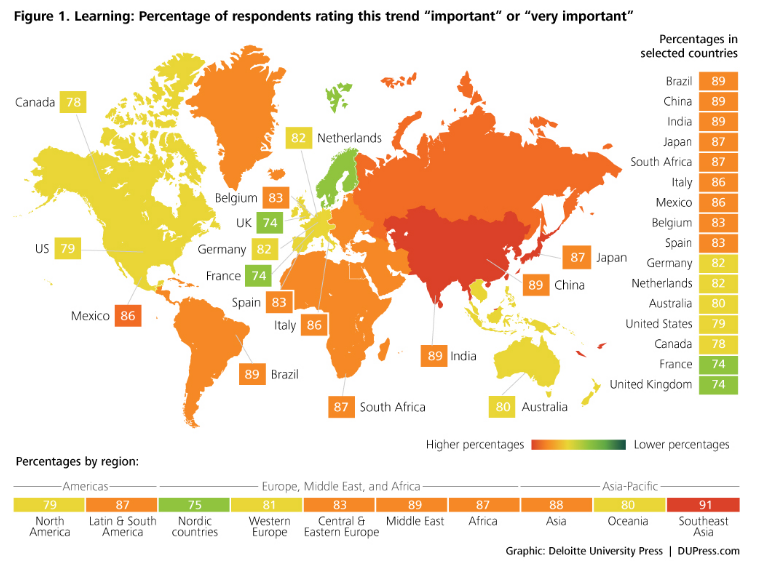 They also found that employees valued "culture" and "career growth" at almost twice the rate at which they valued "compensation and benefits" when selecting an employer.
Employees today expect to have the freedom to self-direct their own learning. For this they need access to tools, resources and connections that enable them to determine the direction and scope of their own development. The problem is that 61% of employers found it challenging to make the organisational shift to self-directed learning, which disengages workers and has the effect of increasing staff turnover rates.
Related Article: Employee Empowerment – The What, The Why and The How
Empowering the Future
It's clear from the following numbers that organizations with high employee engagement reap the rewards of their efforts.
22 per cent higher profitability
21 per cent higher productivity
10 per cent higher customer engagement
25 percent to 65 per cent lower turnover
37 per cent lower absenteeism
Source: Huffington Post
Though employers might find it difficult to make the shift from traditional top-down training to self-directed learning, it is a huge part of ensuring a higher level of employee engagement. It could even be said that employee retention begins on the new recruits first day at work, which makes it even more important to already have a program in place.
As we've seen, not only does this help improve a company's employee retention rate and save money, it also increases innovation, morale, productivity and profit.
Given some of the findings above, the question clearly isn't be whether a company can afford to implement a better staff development and retention strategy, but whether it can afford not to.
Find out how GoConqr can help your company improve employee retention by getting in touch through the contact form below.
// <![CDATA[
var forms = document.querySelectorAll("form.wpcf7-form");
for (var i = 0, length = forms.length; i